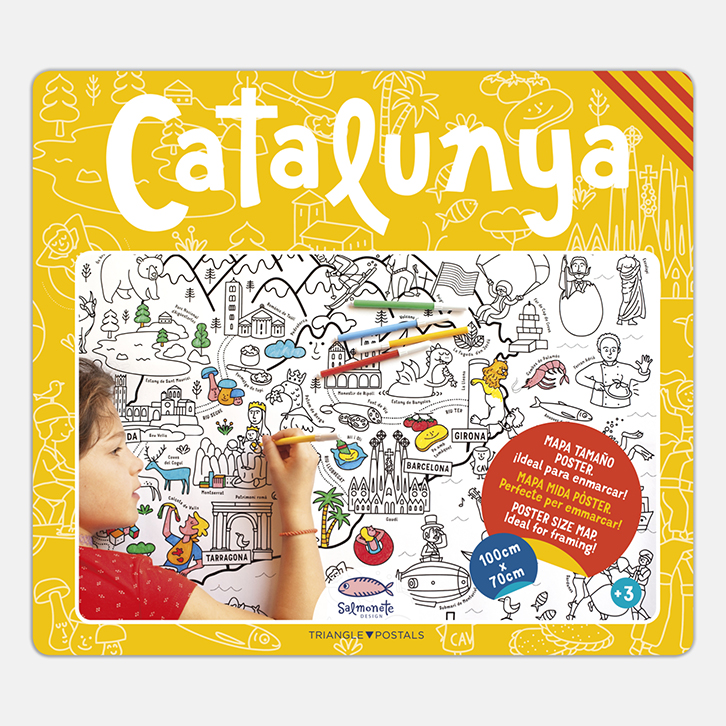 Map of Catalonia to be painted
Have fun colouring in!
Illustrations: Salmonete design
9,50€
A giant map to color in and discover all of Catalonia! With this map, children will be able to explore all of Catalonia, discovering its four provinces with their gastronomic, geographical and cultural riches. They will be able to climb the peaks of the Pyrenees, walk through its natural parks, dive in its Mediterranean waters, learn about the history of this living community through its monuments, traditions, delicacies, artists and inventors. A poster size map (100 × 70 cm) perfect for framing, watering and enjoying with the family!
1000 x 700 mm
1 pàgines
Map folded into 8 bodies inside a cardboard folder