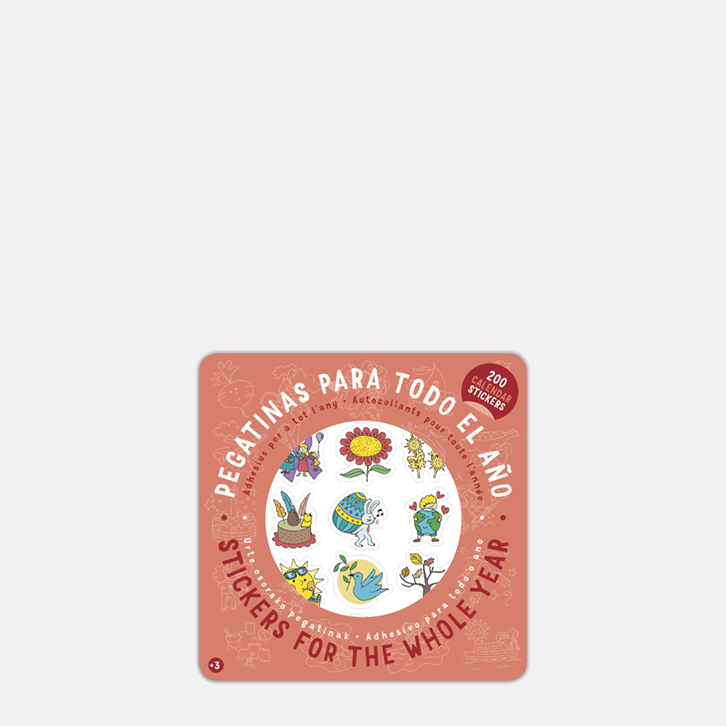 Stickers for the whole year!
Illustrations: Salmonete Design
5,90€
10 in stock
Every day is unique: Make your own personal record of the weather or how much you enjoyed yourself. Mark the birthdays of your family and friends on the calendar, along with the most important celebrations, trips, holidays and eagerly awaited events, and even your favourite seasonal vegetables. Create your own Advent calendar with 24 original stickers. More than 200 stickers for the kids to mark the most special dates on the calendar in an original and fun way.