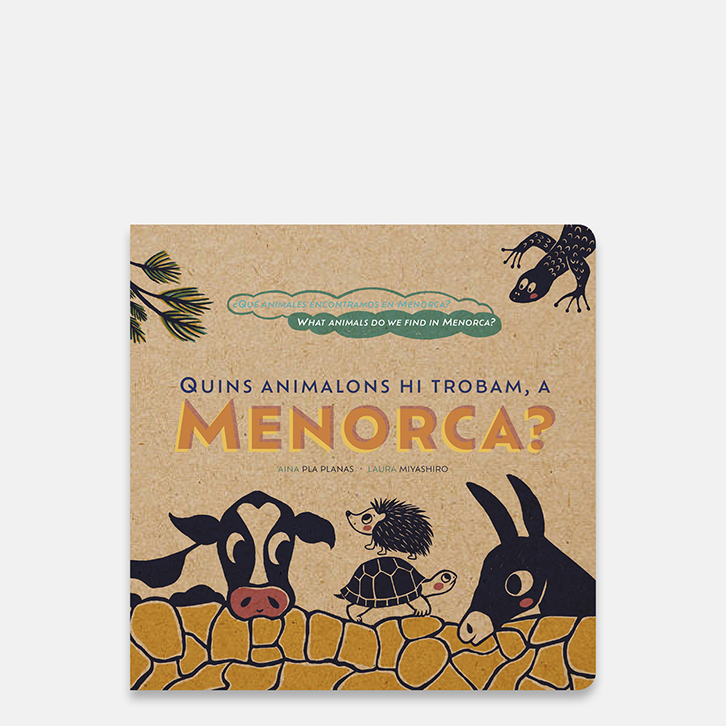 What Animals Do We Find In Menorca?
Texts: Aina Pla
Illustrations: Laura Miyashiro
Edited by: Triangle Kids
11,90€
Walking through Menorca we find many animals, find out which ones are in this story and take the opportunity to learn the language of the island!! "What animals do we find in Menorca" is a story made of recycled thick cardboard that takes children to discover the animals that can be found around the island of Menorca in a fun and entertaining way, highlighting the natural and cultural elements of this little gem of the Mediterranean. Designed for the beginning of the reading, the text in three languages ​​(Catalan, Spanish and English) helps to bring the Menorcan language closer to the visitors.
170x170
24 pàgines
Paperback